Compositions and words by Gabriel Vigliensoni
Composed and recorded January-June, 2015
Performers on Jaguar are Eduardo Caces, bass guitar, Evan Magoni, snare drum and Fran González, hand claps; performers on Metal are David Romblom, electric piano, Eduardo Caces, bass guitar and Marcelo Muñoz, electric guitar.
Mixed by Gabriel Vigliensoni with assistance from Peter Woodford at The Bottle Garden; mastered by Richard White at Breakglass Studios, Montréal.
Artwork by Antonia Hernández.
Gabriel Vigliensoni wishes to thank Antonia Hernández, Charalampos Saitis, Cristóbal Saavedra, David Romblon, Eduardo Caces, Esteban Maestre, Evan Magoni, Fran González, Francisca Bascuñán, Manuela Martelli, Marcelo Muñoz, Marko Timlin, Reiner Krämer, Ronnie Araya, Tristan Bayfield, Michael Leuffen, and Vito Vigliensoni.
Jaguar is the new 5-track release by Vigliensoni, the eponymous project of Montreal-based electronic music producer Gabriel Vigliensoni. Following on the animalistic migratory ventures of Le Règne Animal, Vigliensoni's previous release, Jaguar immerses us into the natural habitat of the Panthera onca.
The new mini album presents itself as a concise mix of lush beat-driven tracks where strong swinging rhythmic dreamscapes are layered with shimmering synth sounds and Sprechgesang vocals. Influences from 70s German experimental artists are apparent throughout each track's rolling soundscapes: circular melodic synth lines, rhythmically oriented vocal utterings, and echoes of lo-fi analog warmth envelop constantly evolving drumming sequences.
Vigliensoni's exploratory approach to music production takes the center stage in this release, giving it a life that transcends the meticulous polish typical of contemporary digital productions. More than the sum of influences or references to past traditions, Jaguar feels like a defiantly personal statement of what's important to Vigliensoni as a both an artist and producer: experimentation, intuition, and self-discovery.
Nitestylez
Released earlier this fall via the ever active Clang-imprint is "Jaguar", the new digital five track EP written and produced by Montreal-based Gabriel Vigliensoni who is exploring the world of krauty synth workouts and spaced out (Neo)Cosmic within an approximate runtime of 23 minutes. Imagine rhythmic vocal chants, organic, analogue melodies, hypnotizingly pulsing patterns and IDM- / Intelligent Techno-influences falling perfectly into place in the Space Tribalisms of "Personal" that somehow evokes memories of the early 90s Techno supergroup The Shamen – minus the rapping parts, of course – sets Ambient / Balearic floors in flowmotion with the floating vibe of the title track "Jaguar", provides magical beauty within 218 seconds of "Metal" and even caters a fascinating, quite muscular take on ItaloDisco /  SynthPop in the closing tune "Terminal". Defo recommended to all those preferring the more melodious side of electronic music.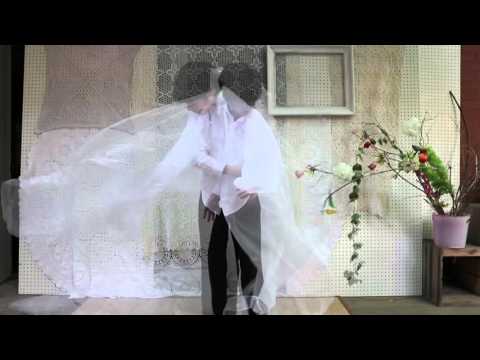 Video directed by Fran González starring Vito and featuring the track Personal by Vigliensoni